Meet the Cast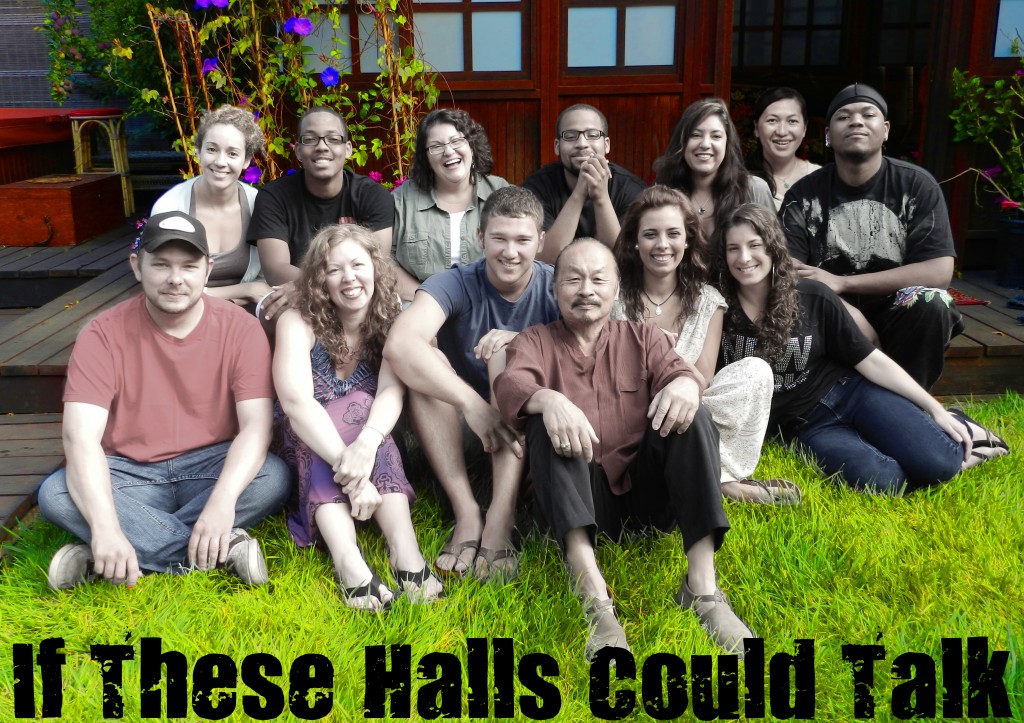 Back row, left to right: Jahmelia, Jon, Julie, Will, Marilyn, Maiv Ntxhiav (Sia) , Marc. Front row, left to right: Joe, Tyanne, Leif, Lee Mun Wah, Vera, Carmela
Jon Henderson
My name is Jonathan Henderson. I am 23 years old, and a Sociology major currently studying at California State University Dominguez Hills for my BA and eventually my MA. I am the middle son amongst two brothers, born in Long Beach California and raised in Oceanside California. If someone chose to characterize me with one sentence, I would want them to say that I am a person that is committed to the cause of racial justice and to the equity and autonomy of my people. I have chosen to commit my life to this goal. I chose to take part in this documentary, primarily because I had something that I felt like I needed to say about the way that African Americans have and still are being treated by the educational system and society as a whole in this country. I felt that the documentary was one of the only avenues where I could express my views honestly without having them dismissed and disregarded. I was right. I was also interested in talking about white privilege and white responsibility to white people. Looking back on the experiences that I went through during the filming, I think that one of the biggest reasons why I decided to participate in the film was for healing purposes. Keeping all of my feelings and perspectives about race and racism inside was quite literally destroying me (mentally and physically). I needed an outlet. I believe that this documentary is important for two reasons. First, because it serves to dispel this post racial myth that Americans have come to believe. That somehow, because those of this generation were not born during legal segregation or the civil rights/Black Power movement, we have magically moved on, aren't influenced by race, and treat all equally. The documentary shows that this belief is nothing but wishful thinking. Racial injustice is alive, well, and thriving in this country. Second this documentary illustrates how to go about having an honest conversation around race and injustice. It shows how to create a space where people feel confident about speaking about their experiences, about white privilege and power, about the biases that they harbor and act upon on a daily basis, about their unwillingness to be responsible for their benefit, about the effect that racism has had on their friends and family, about the way this country treats them daily, etc. I sincerely believe that this film will help usher in a new era of constructive conversation, rather than shallow talk.
Leif Mattern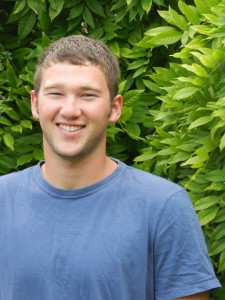 My name is Leif Mattern, and I am 23 years old. I was born and raised in Ukiah California, on about 40 acres of vineyard.   After high school, I spent two years at Santa Rosa Junior College, where I studied abroad in London, England during the Fall semester 2010.  After completing my general education credits, I transferred to Colorado State University in Fort Collins, where I am majoring in Sociology with a minor in Anthropology. I am currently ready to graduate from my undergraduate studies this December 2013.  I currently plan to stay in Colorado through the Spring semester, but I am not sure what else lies ahead for me. This last summer I had the opportunity to be a part of a Cultural Anthropology Field School down on the Ute Mountain Ute Reservation in the Southwest corner of Colorado, where I worked as an Intern for the Public Works Department of the Ute Mountain Tribe.  This experience has sparked my interest in working with Native Tribes here in the U.S and abroad.  I am not sure yet in what capacity, but I am excited to see what the future holds. Being a part of this film (If These Halls Could Talk) has changed my life. There isn't a day that goes by where I do not think of the experiences that I had or the things that I learned, not only about the state of race relations today, but about myself.  Being a white, heterosexual male in this society comes with an incredible amount of privilege that was invisible to me before taking part in this film.  I was exposed to a fraction of the pain that people of color experience on a daily basis, due to the structural racism that persists in our society.  I am committed to unlearning racism, and continue to talk about issues of race and inequality, where previously I had not.  I will be forever indebted to the cast members and the staff and crew at Stir fry Seminars that worked with me and helped me realize what few white folks ever do.
Marilyn Mercado Archer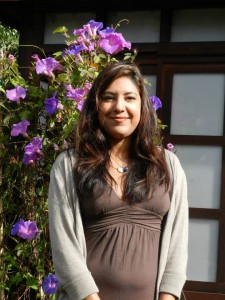 Marilyn has completed her clinical intern hours and facilitates adolescent, adults, and family groups for the Intensive Outpatient Program and the six-bed residential at Malibu Balance Treatment Center.  Marilyn is passionate about working with diverse clients and families so that they may become more aware of the link between the mind and body as they work toward recovery.  Marilyn practices culturally competency with clients and cultivates awareness of stagnant emotions through mindfulness. She believes it is vital to practice mindfulness daily to reduce stress levels and to notice present in the moment.  She believes it is imperative to explore the client's strengths and passions. Marilyn is certified as a Seeking Safety Therapist emphasizing the links between substance abuse and PTSD and Trauma-Focused Cognitive Behavioral Therapy.  Marilyn earned a B.S. from California State University, Northridge in Child and Adolescent Development, where she worked as a preschool/pre-kindergarten teacher and behavioral interventionist for children on the Autism Spectrum.  Marilyn left the early childhood setting to pursue her dream of integrating mindfulness meditation and conflict resolution, psychoeducation and psychotherapy.  She earned a M.S. in Counseling with a specialization in Marriage and Family Therapy from California State University, Northridge.  Previous to Malibu Balance Marilyn obtained her clinical hours at a donation based clinic to individuals, children, families, and couples utilizing Play Therapy as well as facilitating group therapy and case management at an acute psychiatric hospital.  Marilyn has studied abroad in Mexico City, Mexico at a CPSS immersion program specializing in Latin American Family Therapy. Marilyn plans on becoming certified as a Mindful Facilitator with StirFry Seminars and Consulting. Marilyn is also a licensed Zumba® instructor.
Carmela Muzio Dormani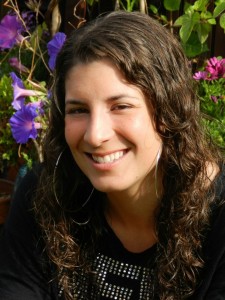 Carmela is a dancer and a Ph.D. student in New York City. She first heard about
If These Halls Could
Talk
through the Office of Multicultural Affairs at Fordham University and initially wanted to participate in order to continue learning and dialoguing about institutional racism. What she found was a deep personal and emotional experience (a series of experiences, really) about love, growth, speaking your truth, the power of silence, and the hope of becoming better able to build community in movement.
Joe Rogers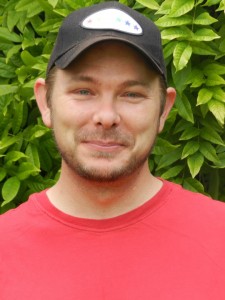 I'm a white, gay, HIV positive, male native of northern California and currently (Spring 2014) a student of Sociology with a quantitative research focus. Currently I work with student organizations to provide assistance with campus policies, paperwork, and resources, leadership education, and serve as the area IT technician for the campus office of Student Life and Leadership. I also present in college classrooms on issues of Queer and HIV Positive identities.My interests include reading, writing poetry and short stories, video games, biking, nature photography, playing the piano badly, and cooking. I am a member of the Christian Church, Disciples of Christ and a friend of Bill W.'s.I was accepted to this project literally days before filming was to start. Participating in this film has been important to me because I believe that race and racially motivated behaviors are still present today.  The conversation around those issues needs to continue if our society is to progress to something we wish our children to live in.
Will Amado Syldor Severino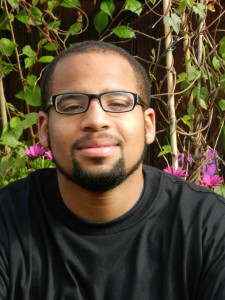 My name is William Amado Syldor Severino. My name is important, as it captures the lineages that have culminated into me and my kin. This name also holds the brutality inflicted on the Taino people, the Haitians, the Dominicans, the Africans of my island. My beautiful mother is the lovely Amada Severino and my super awesome father is Wilner Sildor, along with my wonderful sisters, Rosemine Syldor and Cynthia Syldor-Severino. Shout out to rest of my fam as well!! Being in this film I've learned a lesson that I will never forget. Speak, because to me, speaking and being listened to is a right in its own sense, and a privilege realistically. I'm also learning that white supremacy and patriarchy has imprinted themselves into my mind and being in ways that I will only understand with time and effort. I find that many of us have been rigged to be each other's most dangerous companions. I have found that taking the time to be delicate with someone, to really know who they are and why they are, is the only real way to minimize this danger we all currently pose to each other.Being in this film, and living with its implications, I feel that I no longer look up the ladder to find out why the world suffers so greatly. The ladder is held up by the ground. Move the ground and the ladder falls. I've found that it is an incredible amount of violence that keeps this fragile balance in place. I've found that I am a reflection of that violence. And there is a powerful beauty in me. There is a force more powerful than those who teeter helplessly on ladders held up by an almost overwhelming and unrelenting brutality. This film is a step towards moving. I hope it is also one for you. These are our lives, at a time long ago. These are our stories, that spoke of people who no longer exist. This is a window into our collective sorrow; into my sorrow. My name is Will, and I am growing closer and closer to my internal and consistent liberation. This film was a monumental step, as I knew it would be. I did not know that I would be so afraid to speak once my moment came. Breathe into your fear now, so it does not surprise you later.
Marc Thompson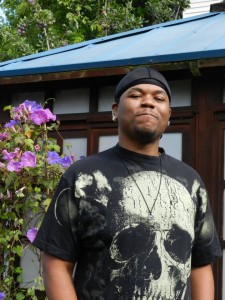 Marc Thompson was born in Oroville, CA, in 1989 and raised by a single mother and is the youngest of three. For the past 7 years he has been in college and found his calling within the social sciences. Marc is currently pursuing Bachelor degrees in: Sociology, Psychology and Women's Studies, he currently has his Associates degree in Social & Behavioral Science, a Peace & Global Studies degree and Sustainability degree, he also has a minor in Gender and Sexuality. Marc intends to utilize his education to help make strides in progressing diversity relations on a local, national, and international level. Tattooed over his heart he has the words, "Be The Change You Wish To See," and, "Ubuntu, I Am Because We Are", two quotes that he strives to emulate and live by each day.  
Tyanne Conner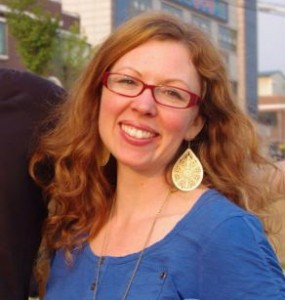 Tyanne is a teacher, writer, photographer, traveler, dreamer.  She obtained her M.S. in Sociology from Portland State University and is currently living and working in South Korea.  Committed to equality and social justice, she was excited to be invited to participate in the film.  Though it was challenging, it has led to some much-needed personal and spiritual growth that she hopes will ripple out and positively affect the community.
Maiv Ntxhiav (Sia) Yaj (Yang)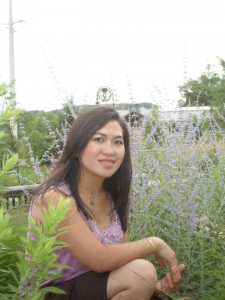 (No bio available at this time)
Jahmelia Lindsay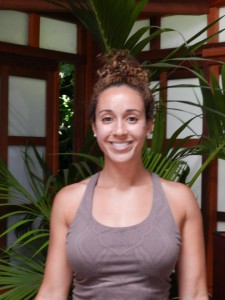 (No bio available at this time)
Vera Salayma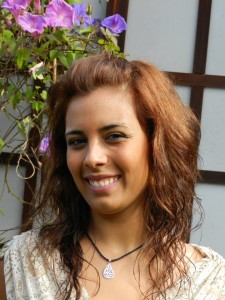 (No bio available at this time)
Lee Mun Wah, Film Director and Facilitator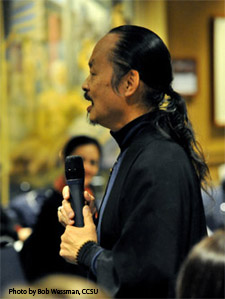 Lee Mun Wah is an internationally renowned Chinese American documentary filmmaker, author, poet, Asian folkteller, educator, community therapist and master diversity trainer. For more than 25 years he was a resource specialist and counselor in the San Francisco Unified School District. He later became a consultant to private schools, working with students that had severe learning and behavioral issues. Lee Mun Wah is now the Executive Director of Stirfry Seminars & Consulting, a diversity training company that provides educational tools and workshops on issues pertaining to cross-cultural communication and awareness, mindful facilitation, and conflict mediation techniques. Thousands of people from government and social service agencies, corporations and educational institutions have taken Lee Mun Wah's workshops and partnered with Stirfry Seminars & Consulting on their diversity initiatives. His first film, 
Stolen Ground
, about the experience of Asian Americans, won honorable mention at the San Francisco International Film Festival, and his most famous film about racism, 
The Color of Fear
, won the Gold Medal for Best Social Studies Documentary. Part Two of this film,
Walking Each Other Home
, won the Cindy Competition Silver Medal for Social Science. In 1995, Oprah Winfrey did a one-hour special on Lee Mun Wah's life and work that was seen by over 15 million viewers internationally. In 2005, Lee Mun Wah directed and produced the film, 
Last Chance for Eden
, a three-part documentary on sexism and racism. His newest book, 
Let's Get Real –What People of Color Can't Say & Whites Won't Ask
was released in 2011 and his latest documentary,
If These Halls Could Talk
, is scheduled for release in 2014. It is Lee Mun Wah's belief that we cannot wait until tomorrow for some charismatic leader to appear who will bring us all together. We each must take a stand and personally participate in this important journey of confronting our fears and beginning a conversation not only with those we love but also with those we have been taught to fear. We cannot continue being separate and unequal without there being a cost to each and every generation. Our survival and the very future of our children depend on all of us embracing our differences as well as our mutuality. If we can accomplish this in our lifetime, we can then look back and know that we have found a way to live together authentically and harmoniously, using and honoring all of our gifts and special contributions. To Lee Mun Wah, that is the true meaning of multiculturalism.
Julie Garza-Withers, Facilitator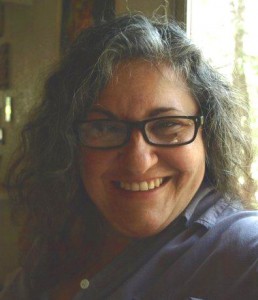 Julie is an award-winning community college Sociology instructor working as an educational consultant, diversity trainer, and writer.  Her work on diversity focuses on the everyday lived experience of inequality with an emphasis on work in job and school settings. Julie is on LinkedIn and invites you to connect with her there.